Bollingen Lecture: Human Dilemmas and the Everyday Truths of Folk Tales
October 1, 2021 @ 7:00 pm

-

9:00 pm

EDT

Free – $65.00
Click to see flier, though program is described here as well.          rosenbarger flier 3
Scroll below to register (buy ticket). The registration fee covers both Friday and Saturday. Registration closes at midnight September 29 so that we can be sure registrants get their zoom links. The member ticket applies to members of the Central Ohio Jung Association; First Community Church; First Unitarian Universalist Church; First Congregational Church; and King Avenue Methodist Church. There is no charge for member CEU's; however, members must request their CEU via the RSVP below.
According to the renowned Jungian analyst and scholar, Marie Louise von Franz, "since fairy tales through the world disclose certain common themes and structures, we may assume that they spring from the most universal substrate of the human psyche."  It is for this reason that fairy and folk tales portray frequent human dilemmas, the situations that give rise to them, and paths toward their resolution.  Faced as we are at this time in our lives with serious personal, cultural and global conflicts, the everyday truths of fairy tales can offer us much needed wisdom and guidance.  In this weekend program we will rely upon some of these tales to focus our attention on the archetypal or universal patterns, symbols and energies that are emerging today.  Our hope is that this access to the symbolic meaning of folk tales will enable us to participate in a more conscious and responsible way in our personal and cultural lives.  Hopefully, it will also illustrate the usefulness of a symbolic, psychodynamic view of these tales for psychotherapeutic work.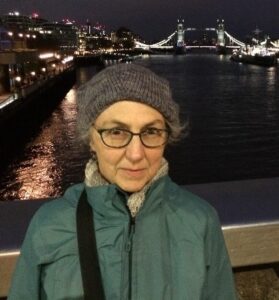 In our Friday night meeting we will look at one Japanese tale that presents both a magical being as well as a typical human problem and dilemma.  We will talk about what the author Amy Tan calls the "knot" in the tangled mess or inherited problem of being human that is always evident in these tales.  We will see how this and other tales open up the magical realm of possibility, offering us a path that is broader than our personal limited viewpoint might see.  As time allows, we will also reference current fiction and film that continues this tradition of connecting with the imaginal realm as a source of new possibilities for our lives.
Tickets are not available as this event has passed.