In-Person, Experiential Workshop on Active Imagination, Presented by Maggi Colwell – View Also a Video Preview
June 11, 2022 @ 10:00 am

-

12:00 pm

EDT

Free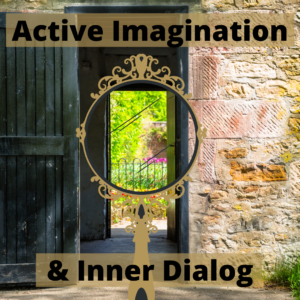 Here is a brief preview video with Maggi.

Opportunities for engagement in art making activities will be included for this workshop.  No art "talent" is necessary.  Suggested minimum donation of $5 for material costs. Donate here. Scroll below to RSVP, please, so that Maggi has an idea of supplies they will need.
JACO Board member Maggi Colwell will be leading an in-person, experiential workshop on one of Jung's core methods of Active Imagination and how you can incorporate active imagination for working with your dreams, art, and fantasies as an enriching part of your personal practice.
The word image and imagination come from the Latin word imago meaning "to imitate" or to form an image in the mind from a picture.  This word speaks to the roots of how humans learn, form schemas, and use symbols.  The imagination is the internal "image maker."  This is the same image-maker that utilizes symbols and images in our dreams.
In this workshop, Maggi, an art therapist, will lead an experiential process with participants to get hands-on experience with active imagination to work with your own symbols and images.  Active imagination, as created by Carl Jung is a method for engaging with your unconscious that is outside normal rational cognitive thought.  Like light trance, meditation, or daydreaming, active imagination exercises and techniques will be explored.
This workshop will be in person, experiential, and hands-on rather than lecture focused.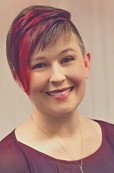 Maggi Colwell, MS, ATR-BC recognized a deep interest for both creativity and dreams at a young age.  As a child, they had a burning desire for painting. They found the symbolism in renaissance paintings fascinating and the strangeness of surrealism enthralling.  Maggi now considers their relationship with art-making a conversation with their soul.
Professionally, Maggi received their Masters in Art Therapy from Florida State University and is a board-certified, registered art therapist.  Maggi lives in Columbus Ohio and is the owner of Chiron Art Therapy, where they have a private practice in art therapy. They focus on their client's symbolism in their artwork, dreams, and archetypal patterns in their lives.  You can find out more from columbusarttherapy.com.
Tickets are not available as this event has passed.