Observations on Jung, Religion, and Spirituality, With Rev. David Hett
January 8, 2022 @ 10:00 am

-

12:00 pm

EST

Free
Rev. David Hett's December program was so outstanding that the participants importuned him to present a follow-on. His material was so rich, deeply informed by diverse scholarly resources, that he said he easily could offer us more. He truly held everyone spellbound with his knowledge, humor, and engaging personality. Because we are unable to bring Dr. Fanny Brewster and Dr, Karen Naifeh in January as hoped, we have scheduled David for the January Second Saturday. It will be a free program, though the omicron variant of covid has necessitated its being a Zoom delivery. Thus it's really important for you to RSVP (scroll down) in order to receive your zoom link. In order to get the link in time, RSVP NO LATER THAN 9 AM SATURDAY JANUARY 8.
The C. G. Jung Association of Central Ohio (JACO) grew initially out of depth psychology groups begun at First Community some 40 years ago. We have asked Rev. David Hett, Dean of The Burkhart Center, to present the January "Second Saturday" program, on the topic of Carl Jung's (and followers) perspectives on religion and spirituality. Dr. Jung was the son and grandson of Protestant ministers and so brings much perspective on Christianity into his psychological work, as one of the preeminent founders of the depth psychology movement in the 20th century.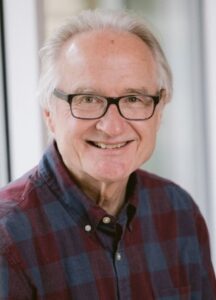 Rev. Hett, clergy member of First Community, has been a student of depth psychologist Carl Jung, and served for years on the JACO board of directors, and will bring his own insights into the interplay of Jungian thought and practice with Christian religious concepts particularly. With no claims to be an expert on Jungian psychology, he will, with his more extensive background in psychological-spiritual work, present observations on spirituality, psychology, and practice that foster personal growth and integration of personality and essence, of the human with the divine qualities of our true nature.
Tickets are not available as this event has passed.