The 2022 Bollingen Workshop with Dr. Stan Marlan: Jung, Alchemy, Transformation, and Individuation
October 15, 2022 @ 9:30 am

-

12:30 pm

EDT

$1.00 – $120.00
The following information covers the October 14 Friday evening lecture AND the October 15 Saturday workshop. Scroll below to register, please. You will find tickets listed for the Fri Lecture; for the Sat Workshop; for both Fri & Sat (discounted), as well as for CEU's, all noted for member and non-member applicability. The location will be First Community Church, North Campus, 3777 Dublin Rd., Columbus, Ohio 43221. Thank you.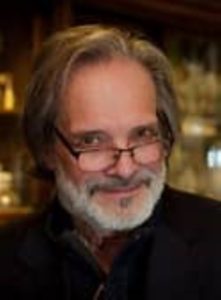 Carl Jung's interest in alchemy came to him in 1928 after he had read The Secret of the Golden Flower, a book on Chinese meditation and alchemy from the late Tang dynasty (618–907). By the time he read the book Jung had been investigating the processes of the collective unconscious for 15 years.  The book's trope suggests the opening of consciousness to light—the journey through darkness, transformation, and transcendence. For the first time, Jung felt that he was on the right track in finding the "long-sought connecting link between Gnosis and the processes of the collective unconscious that can be observed in modern man." (CW 20, Alchemical Studies, p.4).  Our presenter, Stan Marlan, recognizes that a 'linking of light and darkness sets the stage for a fundamental and recurring theme in both alchemy and Jungian psychology" —the unity of opposites.  And that "[w]hen these tensions are held together, they catalyze a symbol-making process that produces complex archetypal images that exceed rational categories" and lead toward wholeness. (Marlan, C.J. Jung and the Alchemical Imagination, p.2).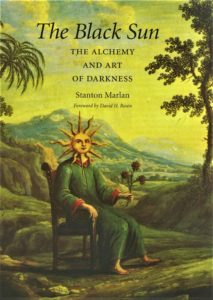 On Friday evening, Marlan will introduce the audience to Jung's alchemical world—why it was so important to Jung, alchemy's basic concepts and symbolism, and how it functions as a metaphor for individuation.  At the workshop on Saturday, he will continue to build upon these concepts and explore the mysterious goal of the alchemical process—the Philosopher's Stone. He will incorporate
the teachings of individuals such as Edward Edinger, Marie Louise von Franz, and James Hillman as a means of developing our understanding of Jung's alchemical teachings; how images function in a very particular way; and, how alchemical concepts such as fire and heat can relate to the care of our own psychic wounds. Marlan will illustrate alchemical teachings using case material and dreams. He will also engage participants in discussion of their questions and comments.