No room for additional guests
Note:

To view JACO events click "View All Events" in the side menu to the right or below depending on your device. Events are regularly added or updated.  You will find additional information in this section regarding Dates, Times, Location, Cost, and Registration. Though the Jung Haus has been closed due to the Coronavirus pandemic, happily we now are starting to schedule more in-person programs.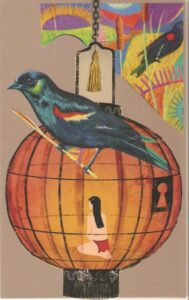 The mission of the C.G. (Carl Gustav) Jung Association of Central Ohio is to provide resources within a supportive community to help individuals creatively explore the unconscious and the energies that move through each of us. The self-knowledge we gain through this exploration leads not only to the discovery and appreciation of our individual meaning and purpose in life, but the deeper, collective patterns that develop within culture as well. Movement toward integration and wholeness, and a personal connection with spiritual energy is the core of Jungian philosophy and analytical psychology.