The Hopewell Earthworks: Spiritual Center of North America
October 9, 2021 @ 10:00 am

-

12:00 pm

EDT

Free
This is a free Zoom Second Saturday program. To receive the link, please RSVP below. The program is described here though the flier may be downloaded as well:  belinda hopewell flier    May the chakras of Mother Earth and her ley lines guide you to us.  And though the program is free, donations are deeply appreciated. https://www.jungcentralohio.org/donate/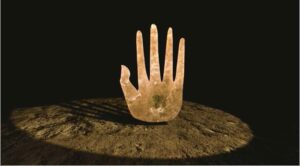 Did you know that 2,000 years ago Newark and Chillicothe were considered the spiritual center of North America?  The Newark Earthworks are among a group of seven sites from the Adena-Hopewell era in Ohio due to be inscribed by UNESCO as World Heritage sites in 2022.  Yet so many people in central Ohio know very little about them.  Learn more about these sophisticated monuments of incredible astronomical and geometric precision, and about the indigenous people of the land we live on here in Ohio. 
Join Belinda Gore and Marcus Boroughs of The Great Circle Alliance as they introduce you to the Newark Earthworks, how they were built and the people who built them. You will learn about the Hopewell era two millennia ago and what may have happened to them.
Tickets are not available as this event has passed.