Bollingen Lecture and Workshop: The Power of Dreamwork – Friday Night Lecture (October 13 from 7 to 8:30 PM) and Saturday Workshop (October 14 from 9:30 AM to Noon) Presented by Lisa Marchiano
October 13 @ 9:30 am

-

October 14 @ 12:00 pm

EDT

$2.00 – $100.00
Online and in-person
Friday Night Lecture from 7 to 8:30 PM on October 13       1.5 CEUs
Saturday Workshop from 9:30 AM to Noon October 14      2 CEUs
Receive a discount if registering for both Friday and Saturday
Tickets are also discounted for members.
The CEU fee is separate from the program registration fee.
Scroll below to tickets.
Scholarship assistance is available – email jungaco@jungcentralohio.org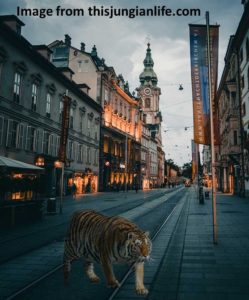 The Power of Dreamwork – Lecture
Dreams can be fascinating, beautiful, and intriguing. Dreams speak with the wisdom of a teacher, the aesthetic sense of a great novelist, and the wit of a comedian. Working with our dreams will be a source of interest and intellectual stimulation, but it will also be so much more. Dreamwork opens us up to the perspective of the dream maker, the other within who has much to say about where we are deceiving ourselves, approaching life with the wrong attitude, or defending against important feelings. In this lecture, I'll discuss how dreamwork will allow us to make use of this important source of information so that we can solve problems, gain perspective, and grow into our fullest selves.
The Power of Dreamwork – Workshop
During this workshop, we'll learn some tools for accessing the wisdom of the dream maker's perspective. We'll use our imagination and our embodied awareness to gain a deep understanding of the dream's message. After a brief introduction to the topic, we'll work together to interpret a few dreams. We'll spend the last part of the workshop applying the new techniques to our own dreams. Please come to the workshop with a recent dream or two if possible.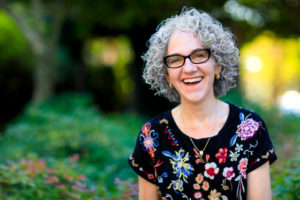 Lisa Marchiano is a Jungian analyst, podcaster, and author. Lisa is the co-host of the popular depth psychology podcast This Jungian Life and the co-creator of Dream School. She is on the faculty of the C. G. Jung Institute of Philadelphia and lectures widely on Jungian topics. She is the author of the award-winning book Motherhood: Facing and Finding Yourself. Her second book, The Vital Spark: Reclaim Your Outlaw Energies and Find Your Feminine Fire, will be published by Sounds True in February 2024. Lisa is currently working with her This Jungian Life cohosts Deb Stewart and Joseph Lee on a third book on dream interpretation due in the fall of 2024.