WHAT IS A LIFE WELL-LIVED? Jungian Reflections on "The Three Feathers" Tale Presented by Dr. Richard Sweeney
April 23, 2022 @ 9:30 am

-

12:00 pm

EDT

Free – $45.00
A description of the program follows, as well as a pointer to registration information. Here though is an interview with Dr. Sweeney about the program he is presenting.
The Bauza lecture this year is dedicated to our long-time Jung Association member and recent board member, Donice Wooster, who passed from us in November.  In her last weeks we asked her if there was a theme or topic she would like to see presented and discussed at an upcoming program.  She spoke then of her love of fairytales and particularly the tale, "The Three Feathers."    We have chosen this tale as our topic, in part because, like many fairytales, it suggests ways to meet life's conflicts and challenges.  In short, it sheds light upon "what is a life well-lived."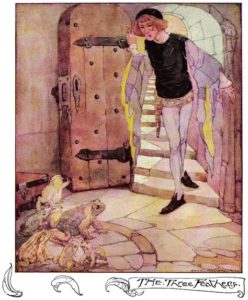 In the lecture portion of the program Jungian psychoanalyst, Richard Sweeney, will discuss how fairytales portray frequent human conflicts that call for a new attitude or consciousness.  As Joseph Campbell once wrote, they "supply the symbols that carry the human spirit forward."  In this program we will examine the central symbols of this tale and explore their relevance for negotiating the personal and cultural conflicts confronting us today.  Some dream material and clinical examples will provide additional illustration, and the contributions of participants will also be invited.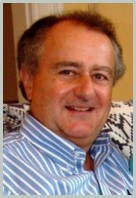 Richard J. Sweeney, Ph.D. is a Jungian psychoanalyst and a licensed professional clinical counselor in private practice in Columbus and Cincinnati. He holds a doctoral degree in psychology and religion from the Graduate Theological Union, Berkeley and a diploma in analytical psychology from the C.G. Jung Institute, Zurich, where he remains a member of its international faculty wing.
Registration – Scroll below to tickets
$35 for Members of the Jung Association and Partner Organizations  Partner organizations are 1) Universalist Unitarian Church; 2) First Community Church; King Avenue Methodist Church; 4) First Congregational Church.  To become a Jung Association member click here.
$45 for Non-Members
 3 CEU's     $15 CEU fee for non-members   Member CEUs are free (scroll below to RSVP ticket)
Tickets are not available as this event has passed.