Active Engagination, with JACO Member Mike Schaefer
June 10 @ 10:00 am

-

12:00 pm

EDT

Free
This will be an in-person event at First Community, 1320 Cambridge Blvd, 43212. To help us plan the space and refreshments, kindly RSVP below. This rare program takes us back to the heady days of yore when we gathered in person to explore in dialogue with each other captivating mysteries of the conscious and the unconscious. We are so happy Mike is offering this opportunity to us. We hope very much to see you there.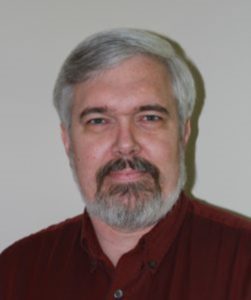 Can we facilitate Individuation in a group setting? If the experience of Individuation is about a full engagement between Psyche and Cosmos or between Self and the World, what do we call it when experienced in a group setting? Come and explore this experience that will attempt a flowing of consciousness through the group that is created from within and fosters a shifting from intellectual understanding to living process. Any moment itself provides the material for something like Active Imagination (which is a process typically used for introspection or as a means for working with dream images). As a group we can create a process with one another to explore Jungian topics that emerge from a seed image and processed through group experience. The intent here would be to get into the flow of the process with no agenda trusting the impulses and desires of the group to determine the course of exploration. It would be like an active engagement in one another's imagination as a means to facilitate individual and group Individuation. We could call it Active Engagination.
Mike is a Licensed Professional Clinical Counselor. He received a master's degree from the University of Dayton and has practiced with individuals (including adults, adolescents and children), couples and families in a private agency and with clients in nursing facilities. He is also a former member of the Board of Trustees for JACO.
Tickets are not available as this event has passed.