Virtual Art Exhibit – Faust in Precious Stone
January 31 @ 8:00 am

-

May 1 @ 4:30 pm

EST

$15.00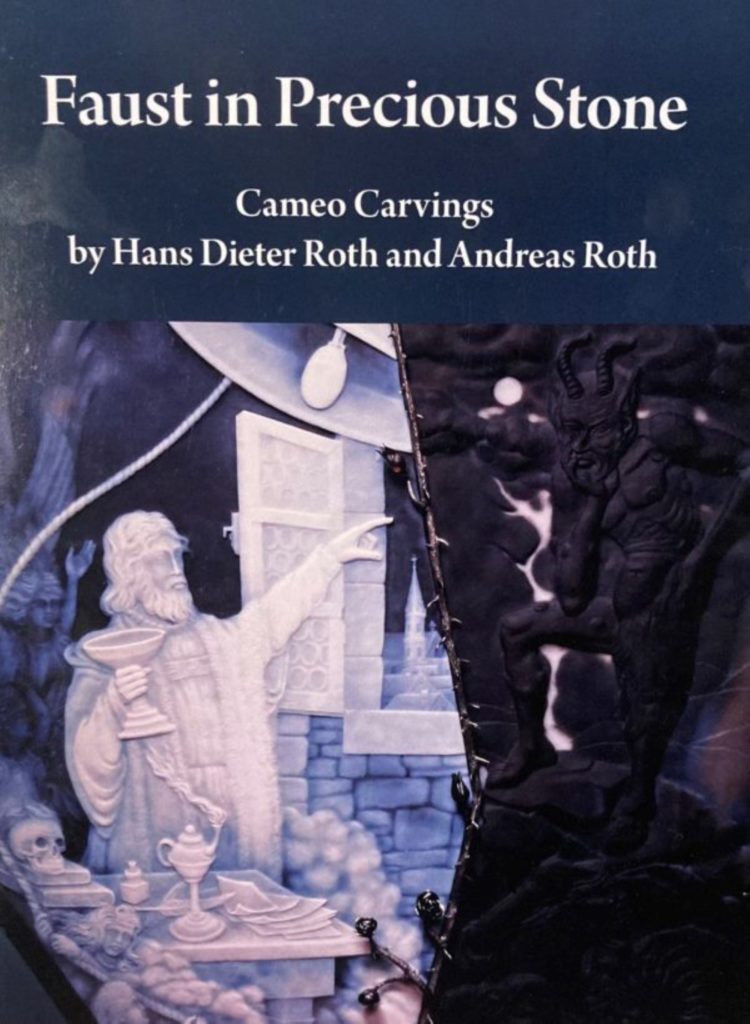 In Goethe's Faust Jung found a key to understanding how individual consciousness is integrated with the personal as well as the collective unconscious.  The images in the cameo collection "Faust in Precious Stone" capture the story of a dialogue between God and the Devil, a pact made with the Devil, a hedonistic journey, encounters with the shadow, a tragic fall, encounters with the numinous and transformation.
The images in this virtual art exhibit were provided by the Lizzadro Museum of Lapidary Art in Chicago. They are beautifully presented in a striking book by Bruce McKay titled "Faust in Precious Stone: Cameo Carvings by Hans Dieter Roth and Andreas Roth".
To go to the virtual art exhibit, which features both the cameos and comments from a Jungian perspective, and where additional information is provided, click here.   https://www.jungcentralohio.org/gallery/
To purchase the book, scroll below.